I've been planning on writing about the adorable teensy necklaces of
Dogeared
for a while, but today I actually saw them in person for the first time! I was at Nordstrom and I saw a big display of Dogeared little charm necklaces. I just love them. I am a huge fan of little bitty gold charms on thin chains and that is just what Dogeared offers, with a big variety of charms to choose from.
Each charm has some kind of meaning that is stated on its packaging. I think I know what I'll be giving everyone for gifts from now on!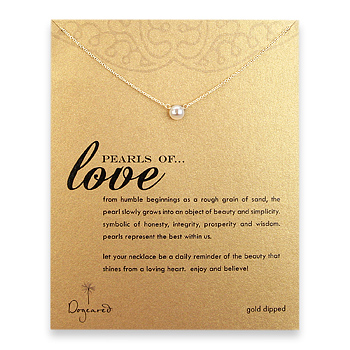 I think this pearl one is my favorite that I have seen so far. I just love pearls anyway, like any good prep, and this one is for love. You are supposed to always be remided by it of the "beauty that shines from a loving heart."
This wishbone necklace is obviously to help your wishes come true. I actually have a gold little wishbone necklace (not from Dogeared though) that I wear almost every day.
This "karma" necklace is one of the all-time bestsellers. It is supposed to always remind you that what comes around goes around... hence the circle!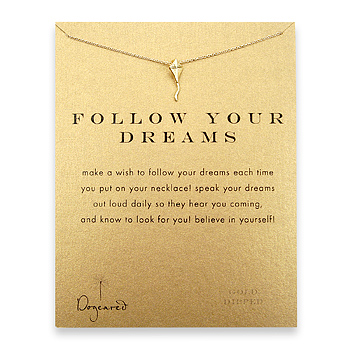 I love this "Follow Your Dreams" necklace and how cute is the little kite!!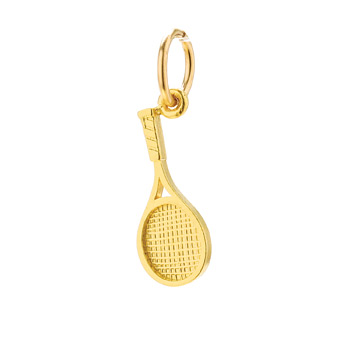 Some of their newest charms are little hobby ones, like a camera or this tiny tennis racket! Adorable!